FREE Ground Shipping on all Orders thru 2/24!
Personalized Photo Cards, Calendars, and Gifts
Select one of our designer iPhone 6 cases or create a custom Samsung Galaxy S6 case to give your device a fresh, new look.
Find the right gift for any occasion. Browse our Personalized Gifts and create a custom keepsake anyone would cherish.
Choose one of our Wall Calendars and create the perfect gift with a custom theme, family photos, and all your special occasions.
Birthdays only come around once a year. Send friends and loved ones your best wishes with Personalized Birthday Cards.
Build a collage full of your favorite memories by creating your own Personalized Photo Panel.
Share the wedding news with family, friends, and love ones. Send Photo Save The Date Cards announcing your special day.
Now that you are settled down with your new bundle of joy, you can share them with family and friends by sending personalized Birth Announcements.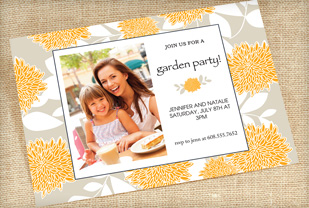 Have a big event coming up? Don't forget to send your Photo Party Invitations to make sure everyone attends the big occasion!
A graduation is an important milestone in anyone's life. Make sure to share yours with all your loved ones with our Graduation Announcement Cards.