Everyone loves taking photos. Some love taking photos way more than others. So what happens when you come back from your trip or party and want to show off those awesome photos? Some make photo books while others post them on social media. Well, how about another great way to show them off? Did you ever think of using Photo Wall Calendars?
Our Cherishables Photo Wall Calendars make it easy to show off your photos in every which way. Once you pick the photo calendar you would like to customize, the fun can really begin!
Step 1. Add in your photos from either your computer, social network or online photo storage site.
Step 2. Let's add some photos to this bad boy. How about 2 LeVar Burtons to get this party started?
2 LeVar Burtons not enough? Of course note. Let's roll with six!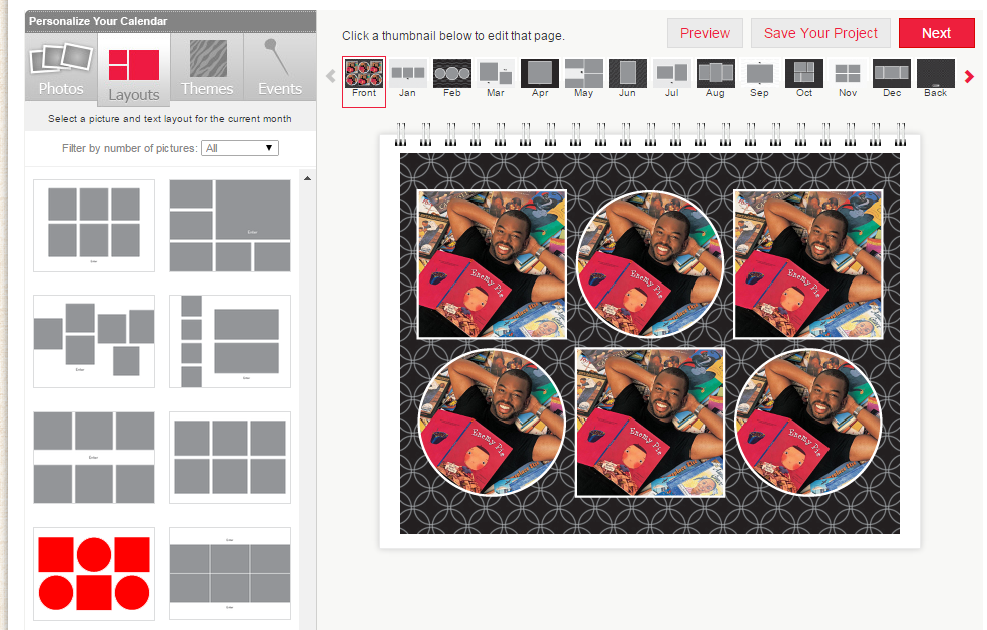 Step 3. Now on to the themes. oohhhhh the themes. Let's spruce up that background a little bit for LeVar. It's the least we can do.
Perfect! Look how comfortable he looks!
Step 4. Now what is a calendar without dates and events? So let's go ahead and add some.
Perfect! Now you have a little taste of the customization available to you. Each page of the calendar is fully customizable so take your time and make sure your calendar comes out perfect!