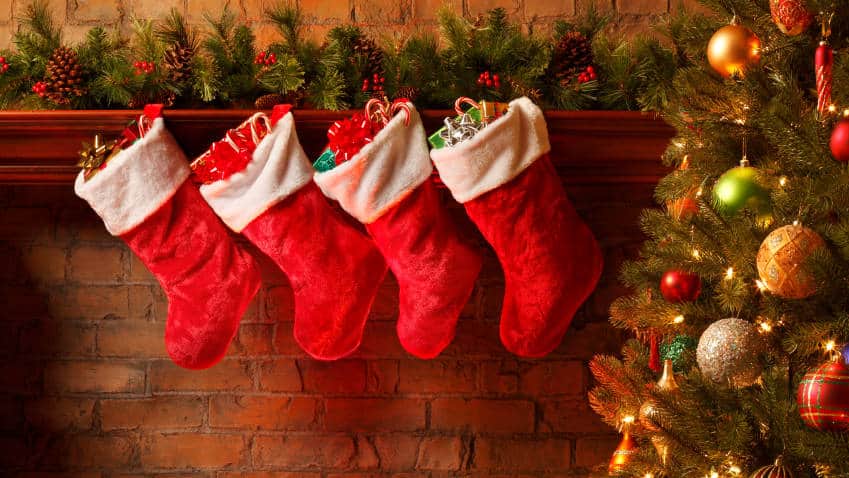 I love the holidays and gift giving season. It's always such a special time to share with family and friends. Stocking stuffer gifts are a great way to surprise the kids when they think they've opened all of their gifts already. It's also a great way to surprise your significant other. Here are some great stocking stuffer gift ideas for this holiday season.
iTunes/Starbucks/Restaurant Giftcards
Gum/breath mints
Candy
Movie tickets
Travel sized games
Video Games
Fuzzy Socks
Slippers
Lottery tickets (scratch offs)
Nail clippers/tweezers/nail files
Camera memory card
Portable MP3 Speaker
Deck of Cards
Wallet/change purse
Hackey Sack, Yo-Yo, Silly Putty or Rubix Cube
These are some basic ideas, but there are also some personalized stocking stuffer gift options to consider! What about photo keychains? This one is great.
Or what about a personalized iPhone case with pictures? You can browse several options here. Anyone would love to see a picture of a loved one on their phone case. You can choose one or more pictures depending on the design.
It's always good to know what the gift receiver likes, but even when you don't, these are some great choices. No matter what you choose, make sure to select a variety of items to stuff the stockings this year. That's guaranteed to put a smile on anyone's face. Happy Holidays!